15 Years in the making, the BfB Baroque™ is ready for prime-time!
The BfB Baroque™ offers a low-cost, high-quality alternative for learning the Baroque/natural trumpet.

Click on images to learn more. 
---
The BfB Baroque™ is perhaps the most versatile early music trumpet on the market. It can be crooked into 10 keys, nearly all those needed to play any classical and/or Baroque period repertoire, both as a natural trumpet and a vented trumpet. Additionally, it is short enough in profile to be hand-stopped like an early 19th century invention trumpet. Click the image below for more information and to see videos of various artists playing the BfB Baroque™.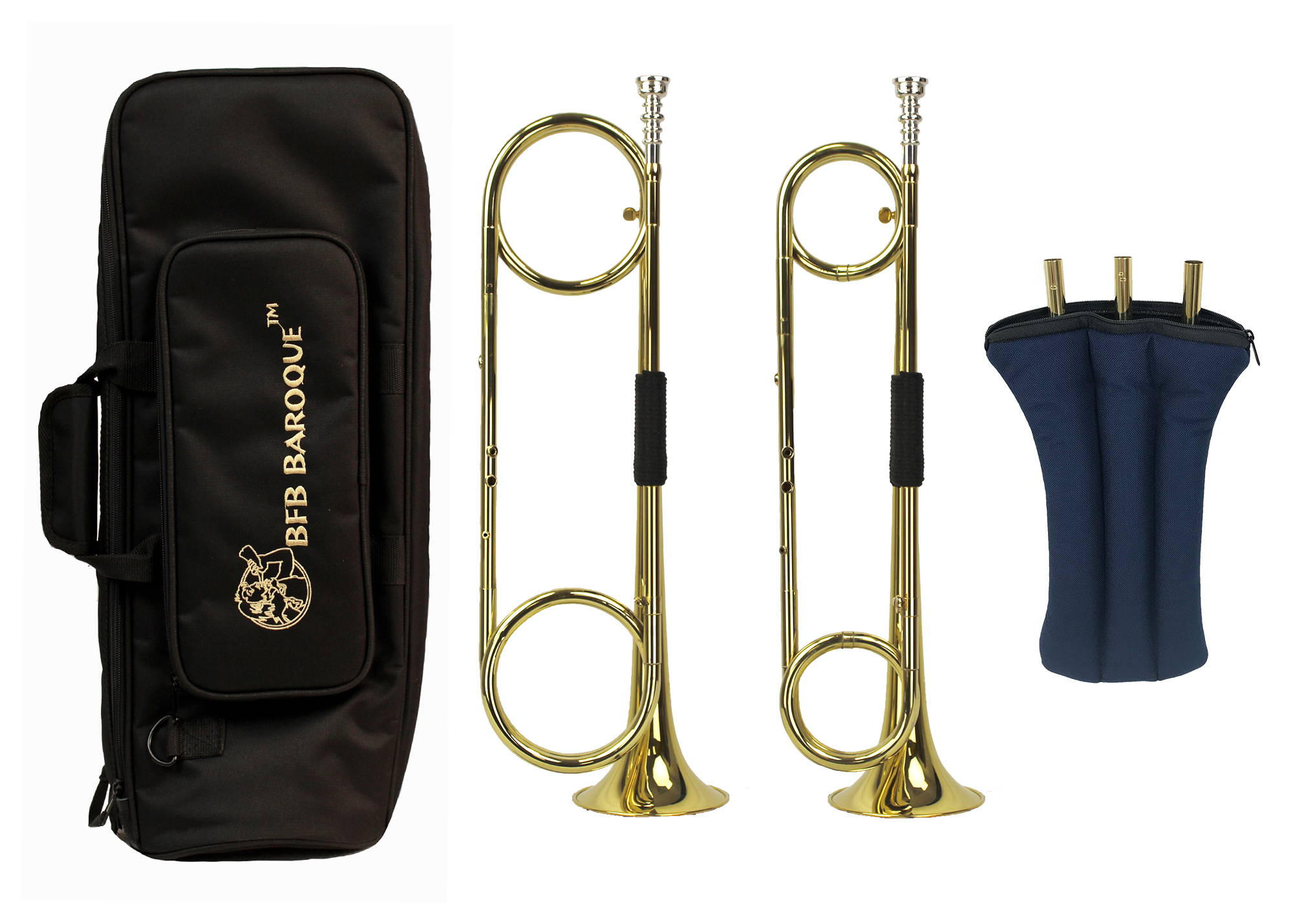 ---
NEW! BfB Baroque Teaching Artists
Looking for ways to stay creatively motivated during the age of COVID? Purchase any of the BfB Baroque™ packages and get a free lesson with a BfB Baroque Teaching Artist of your choice!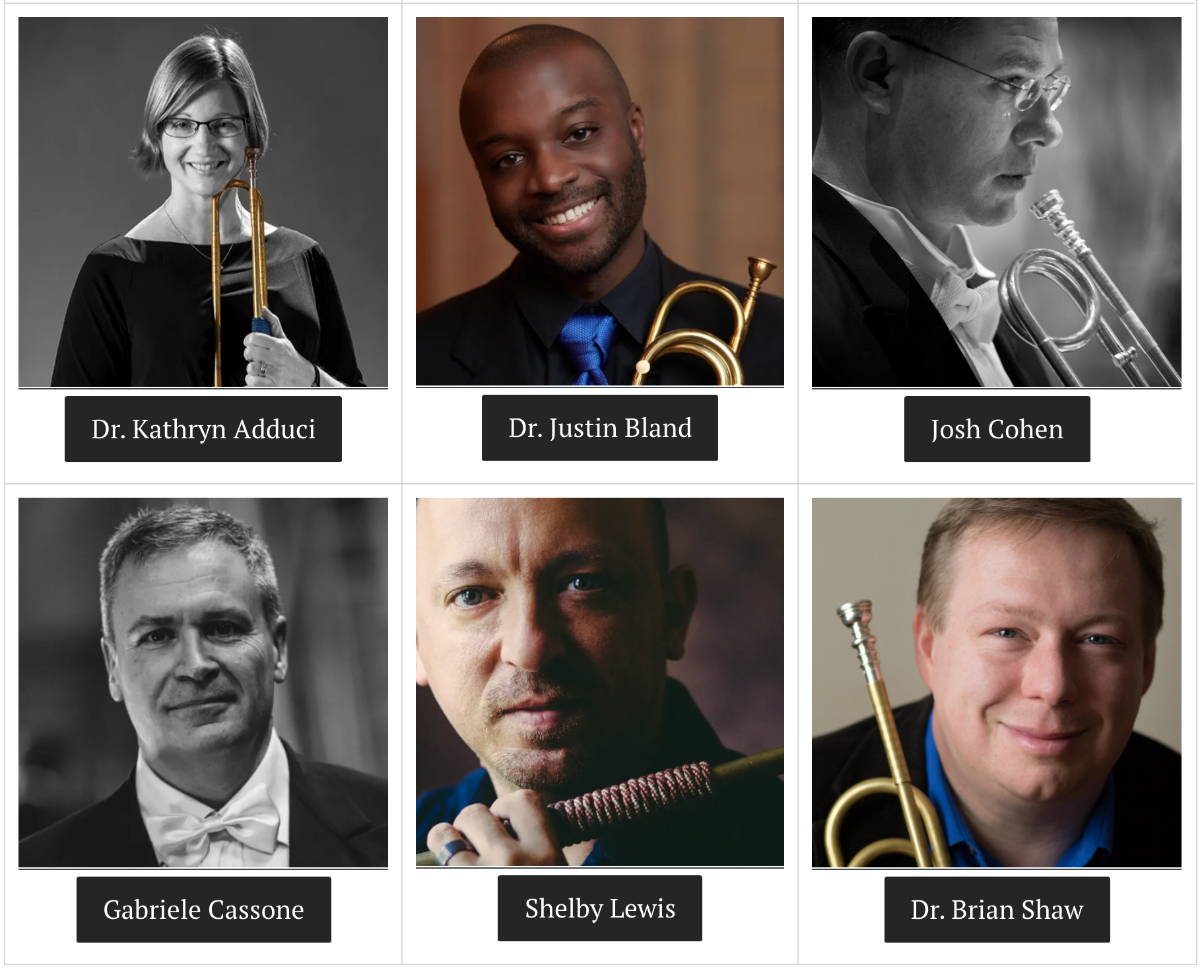 ---
"This horn plays great, in some ways easier than my own replica, and I like the fact that I can take it apart and fit it in a small case when I'm on tour."  
Gabriele Cassone, International Trumpet Soloist

"The BfB Baroque offers an affordable way to get started on the Baroque trumpet. It's easy to hold, and of a high enough quality to be used as a solo instrument and in ensembles. This is a great horn for the price!"
Dr. Kathryn Adduci, International Trumpet Soloist
---
NEW! Pickett Brass Baroque Mouthpieces
The BfB Baroque™ is built with a modern receiver, allowing players to experiment with their arsenal of mouthpieces depending on the repertoire at hand. For those wanting a more authentic experience, the Pickett "Tromba 1" is now available, which can be made with a modern, Baroque, or interchangeable shanks. Receive a 20% discount coupon when you purchase a BfB Baroque™ package.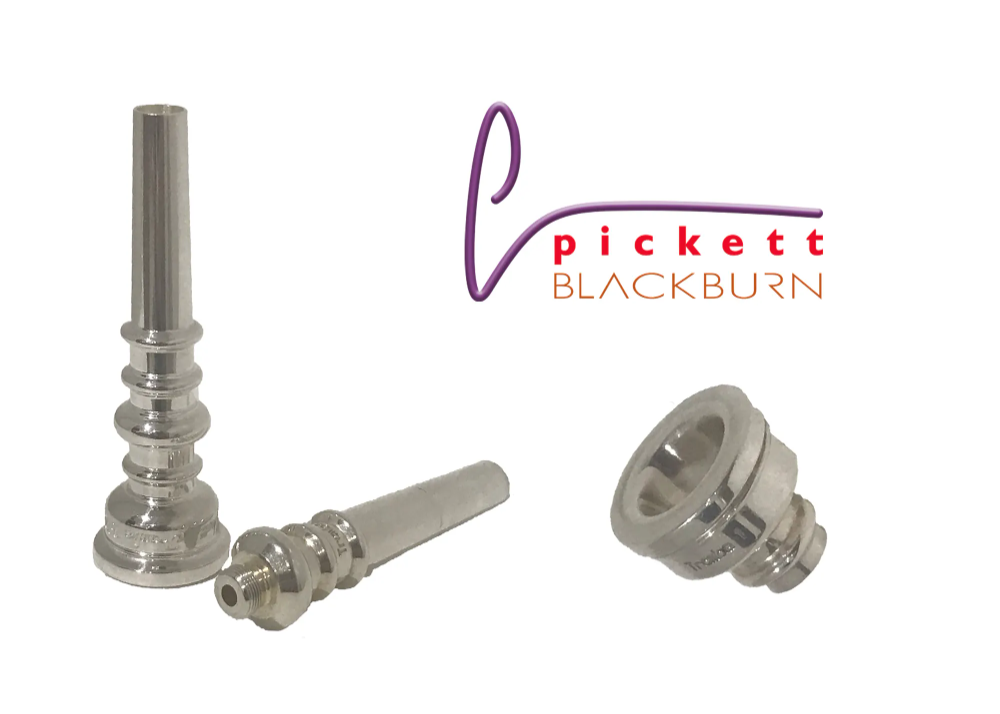 ---
NEW! BfB Bags by Messina Covers
All BfB Baroque™ packages now include 3 or 5-yard pouches and labeled crook bags. The "Touring: 10-key" package comes with an airline carry-on compliant double trumpet case that fits all the bits pictured below. BfB Bags are custom made by Messina Covers.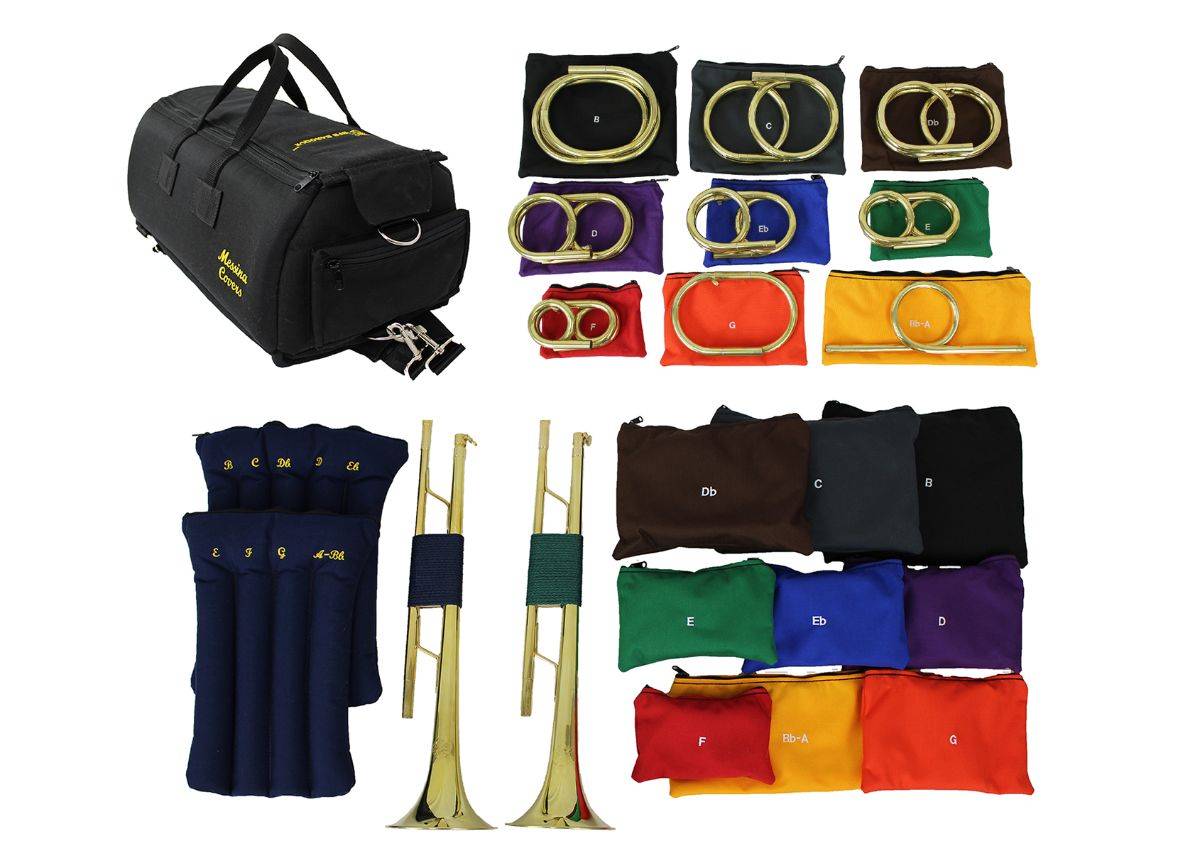 ---
Classical Period Database
Although the use of the Baroque/natural trumpet is most often associated with the performance of music of the high Baroque, there is an increasing number of modern orchestras in the US and abroad calling for the use of natural trumpets to play classical period repertoire. This database indicates which crooks (keys) needed for each work, and links directly to downloadable trumpet parts. The works are listed "by composer" and "by key" for easy cross-referencing.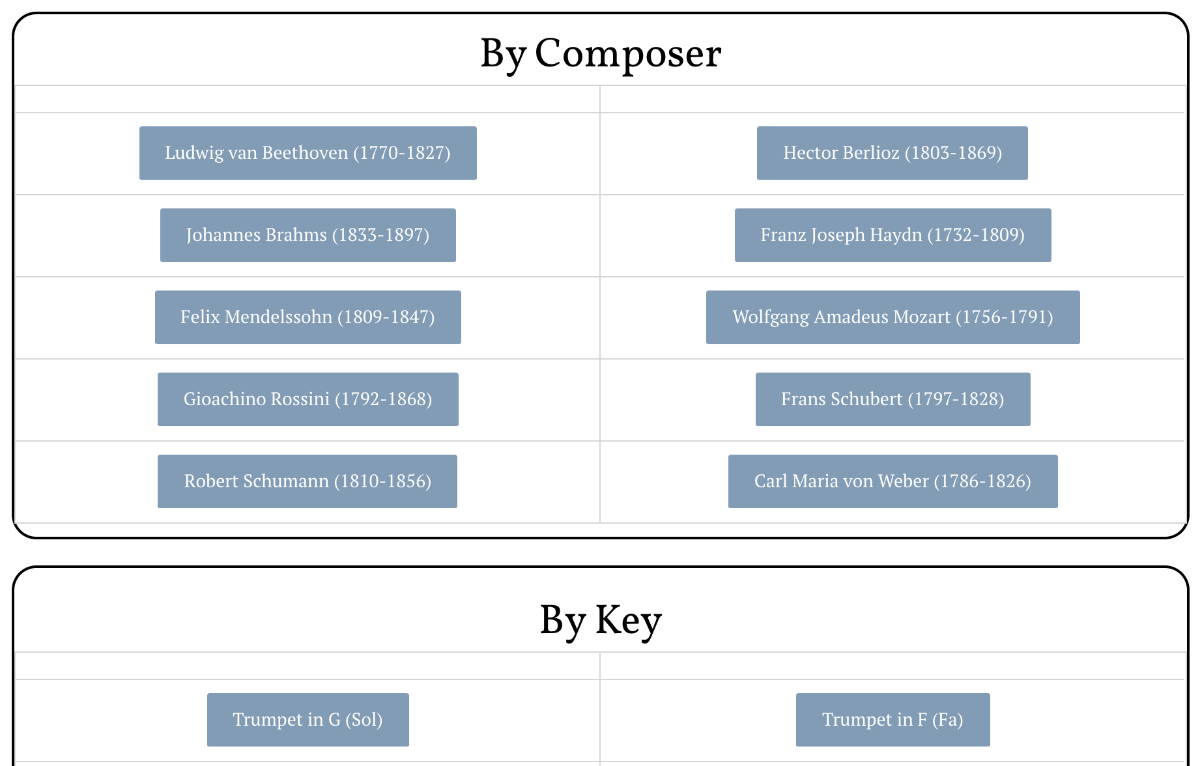 ---
The BfB Baroque™ plays in 10 keys!
From Bach's Brandenburg Concerto in F (A=415), to Brahms Symphony No. 1, Mvt. 3, in H (B, or C at A=415), the BfB Baroque™ offers a wide range of keys for playing Baroque and classical period repertoire. Its labeling system is as follows (from high to low):
G, F, E (F@A=415), Eb, D (Eb@A=415),
Db (D@A=415), C, B (C@A=415), Bb, and A