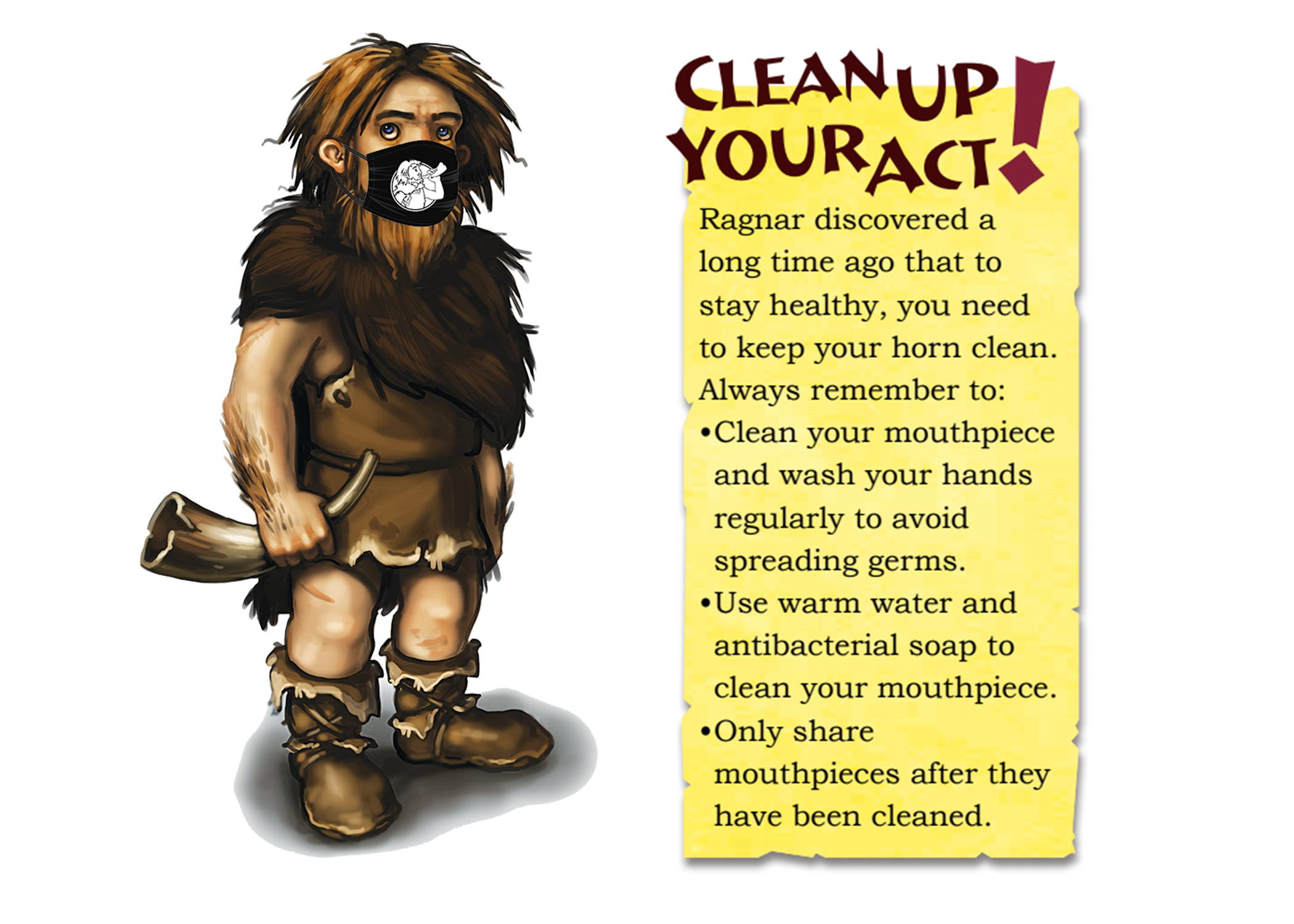 We hope you and your loved ones have been staying safe and well in these unprecedented times. It has been a particularly challenging time for music teachers, but we are learning that the Brass for Beginners program offers unique educational opportunities during Covid-19. Teachers are finding that the program can be offered both remotely and in person, in a safe way, and that the Brass for Beginners online resources provide exciting opportunities to keep students engaged at home. Learn more below, and stay healthy!
Using BfB during Covid-19:
The BfB Natural Trumpet™ is easy to sanitize compared with brass instruments with valves and slides.

Masks and bell covers* are now widely available to allow students to play safely while meeting distancing guidelines at your school.

BfB's extensive online resources help students develop their skills at home while staying intellectually engaged and creatively motivated.

Students learning remotely can keep the instrument at home in order to mitigate the risk of transmission.
*See a recent study by the National Federation of State High School Associations on the effectiveness of masks and bells covers on mitigation of aerosol particle emissions here.