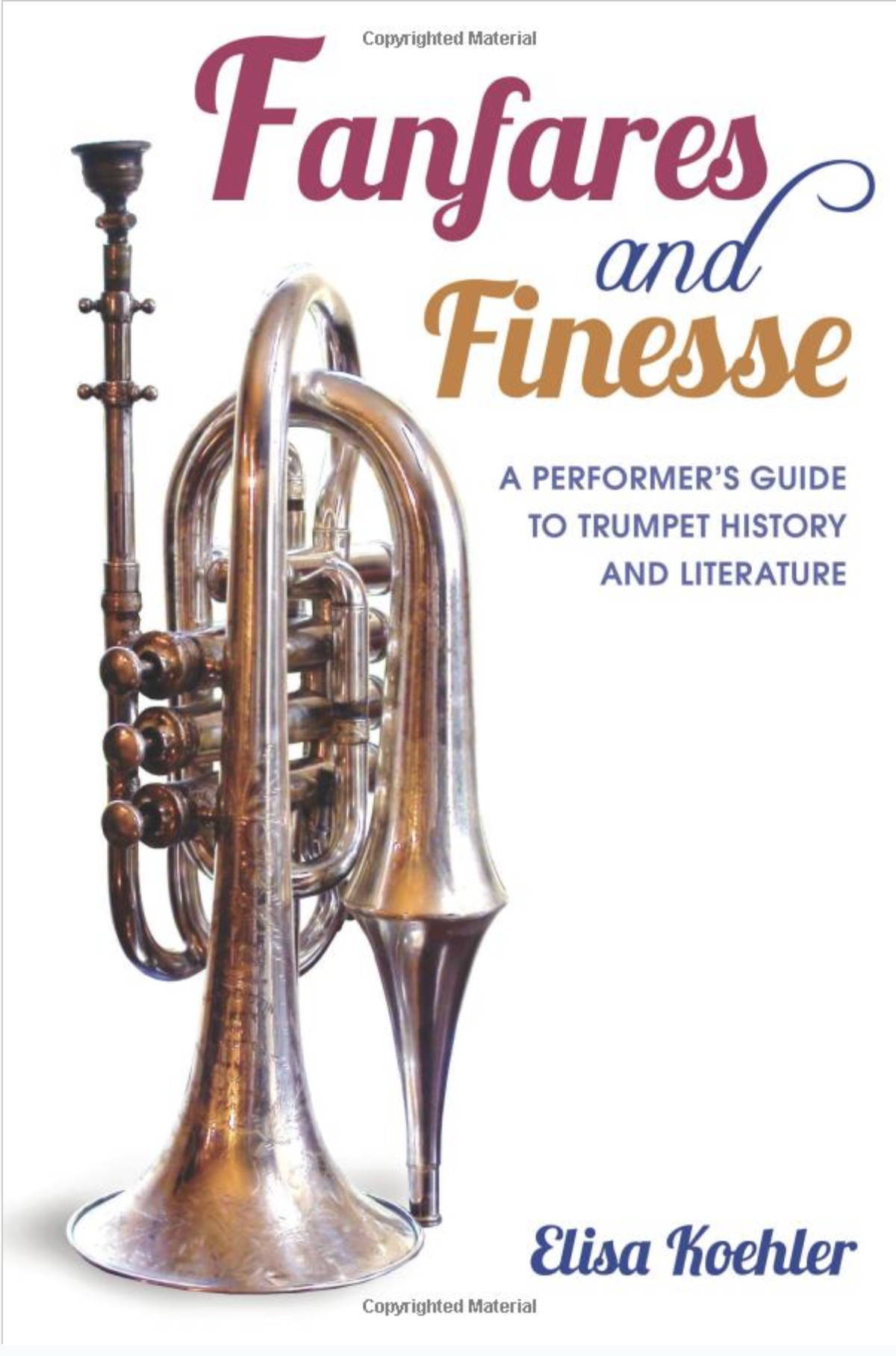 Dr. Elisa Koehler's book "Fanfares and Finesse: A Performer's Guide to Trumpet History and Literature" is an indispensable resource for anyone interested in trumpet performance.
Order your copy today!
Dr. Koehler serves as chair of the Winthrop University Department of Music in Rock Hill, South Carolina. She earned a doctorate in orchestral conducting from the Peabody Institute, a master's degree in trumpet performance from the University of Tennessee, and bachelor's degrees in both music education and trumpet performance from Peabody. She currently serves as a board member of the International Trumpet Guild (ITG) and is a frequent presenter for ITG and the Historic Brass Society (HBS).