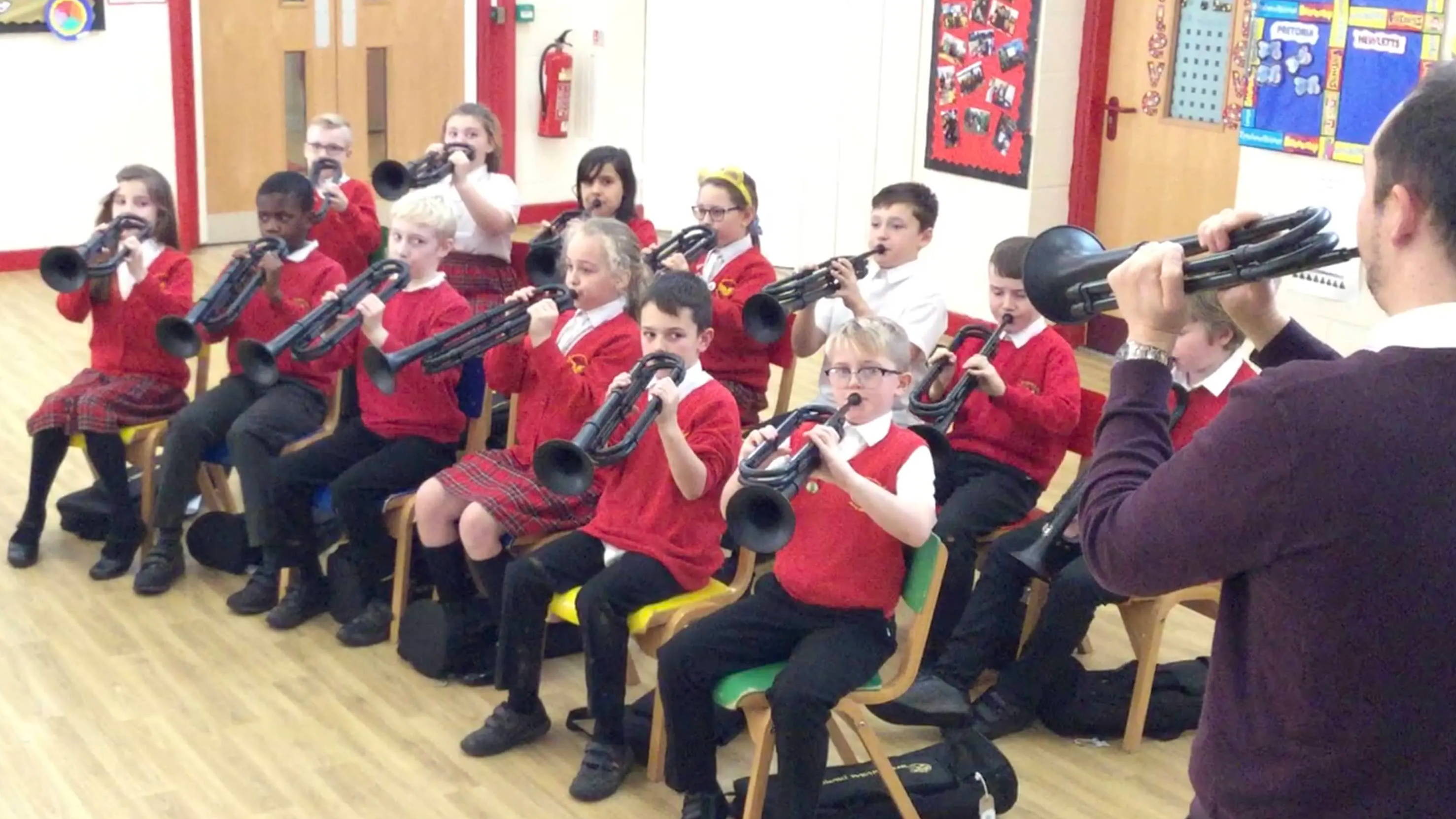 Students at Eatock Primary School, Westhoughton, England
Instructor: Simon Dunkley of Bolton Music Service
---
Brass (lip-blown) instruments are a foundational pillar of the instrumental music world. They are pervasive in almost every cultural and historical context throughout human history, and have held great religious, military, political and societal significance for millenia. Furthermore, the experience of playing brass is unique from every other instrument family, yet only a small percentage of school children have an opportunity to learn a brass instrument.
Brass for Beginners® has been making the case for teaching brass in general music since 2007. Click the link below to learn more.
As you plan your budget for the 2023-24 school year (or spend the remainder of your 2022-23 budget), consider joining the growing Brass for Beginners® community of educators. See downloadable PDF below for information on current classroom packages. P.S. Did you know that for the cost of one relatively inexpensive marching tuba, you can supply a whole generation of students with an in-depth brass experience?
---
---
Click image below to download PDF