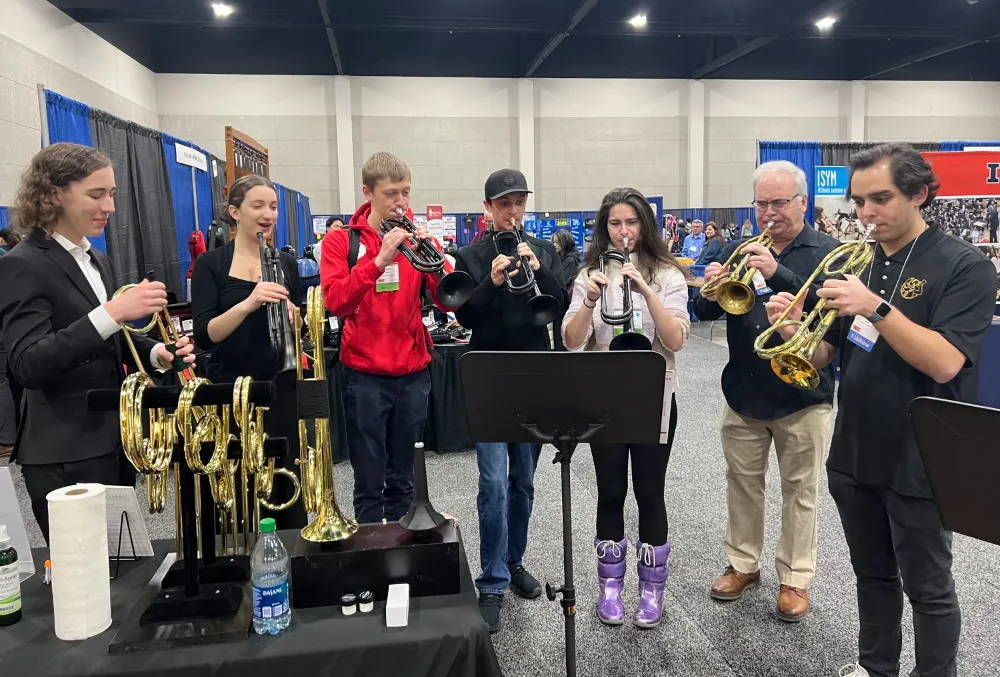 ---
It's been three years since we last attended the Illinois Music Education Conference (IMEC), so it was great to catch up with old friends and meet some new ones!
This year our team consisted of Chris Hasselbring, Hamed Barbarji, Dr. Bruce Briney, and Dr. Kirsty Montgomery. We had great fun playing with students, from both high school and college, general music teachers, band directors, and educators of all stripes. It is inspiring and gratifying to see the light bulbs go on when someone plays the natural trumpet for the first time and realizes its educational value.
Our most popular packages have been the Trumpet Teacher Package, and Private Teacher Beginner's Package, both of which allow you to use the instruments in one-on-one teaching (See buttons below for store pages). It is a great way to test out the effectiveness of the instrument and curriculum if you are considering using it in large group lessons, and if you are a trumpet teacher, it is an extremely accessible and cost effective way to give your students a game-changing opportunity.
Enjoy photos and video below!
---
---