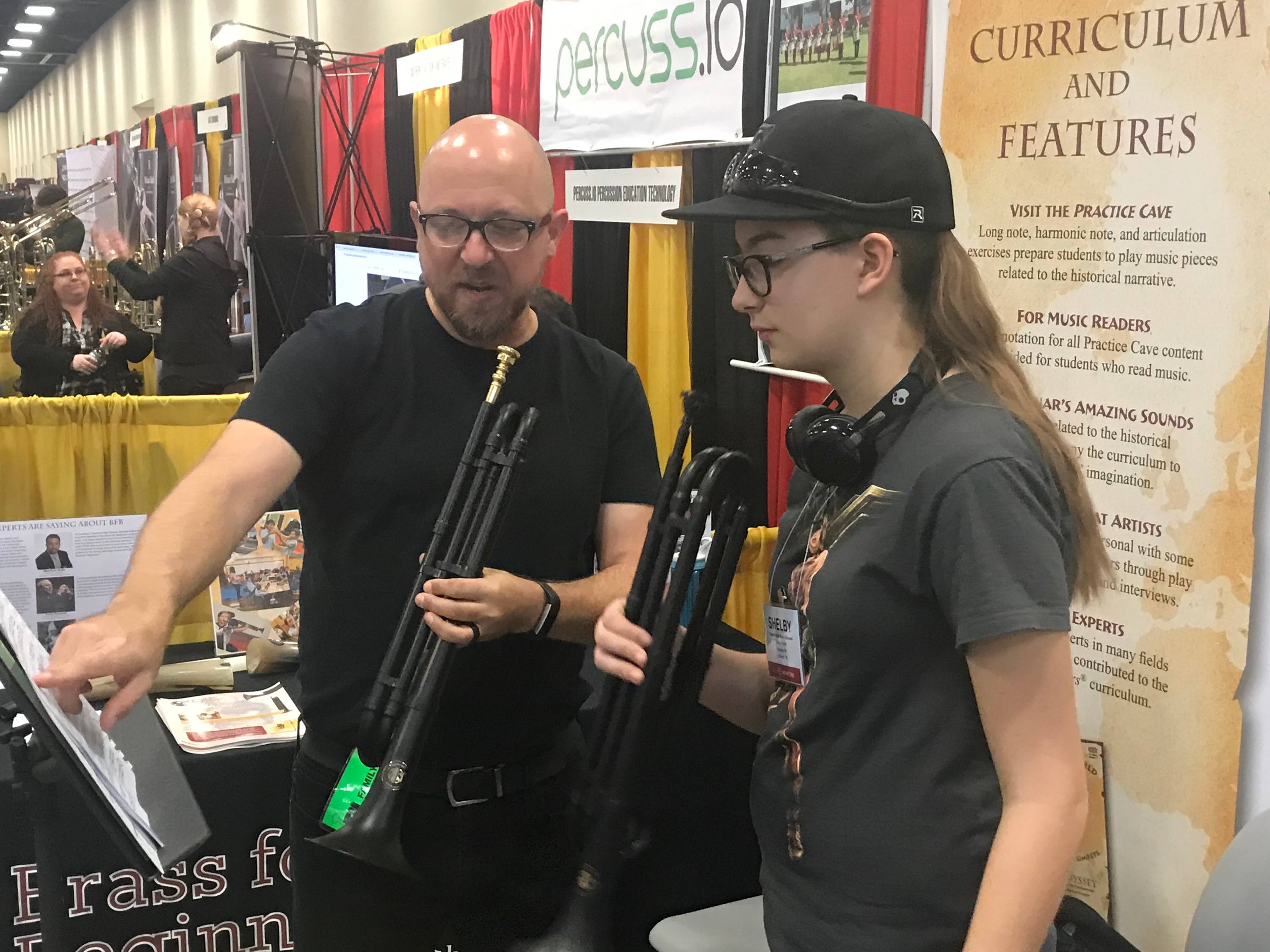 Welcome to our newest BfB Teaching Artist, Shelby Lewis!
---
Enjoy some pics from the BfB Booth at TMEA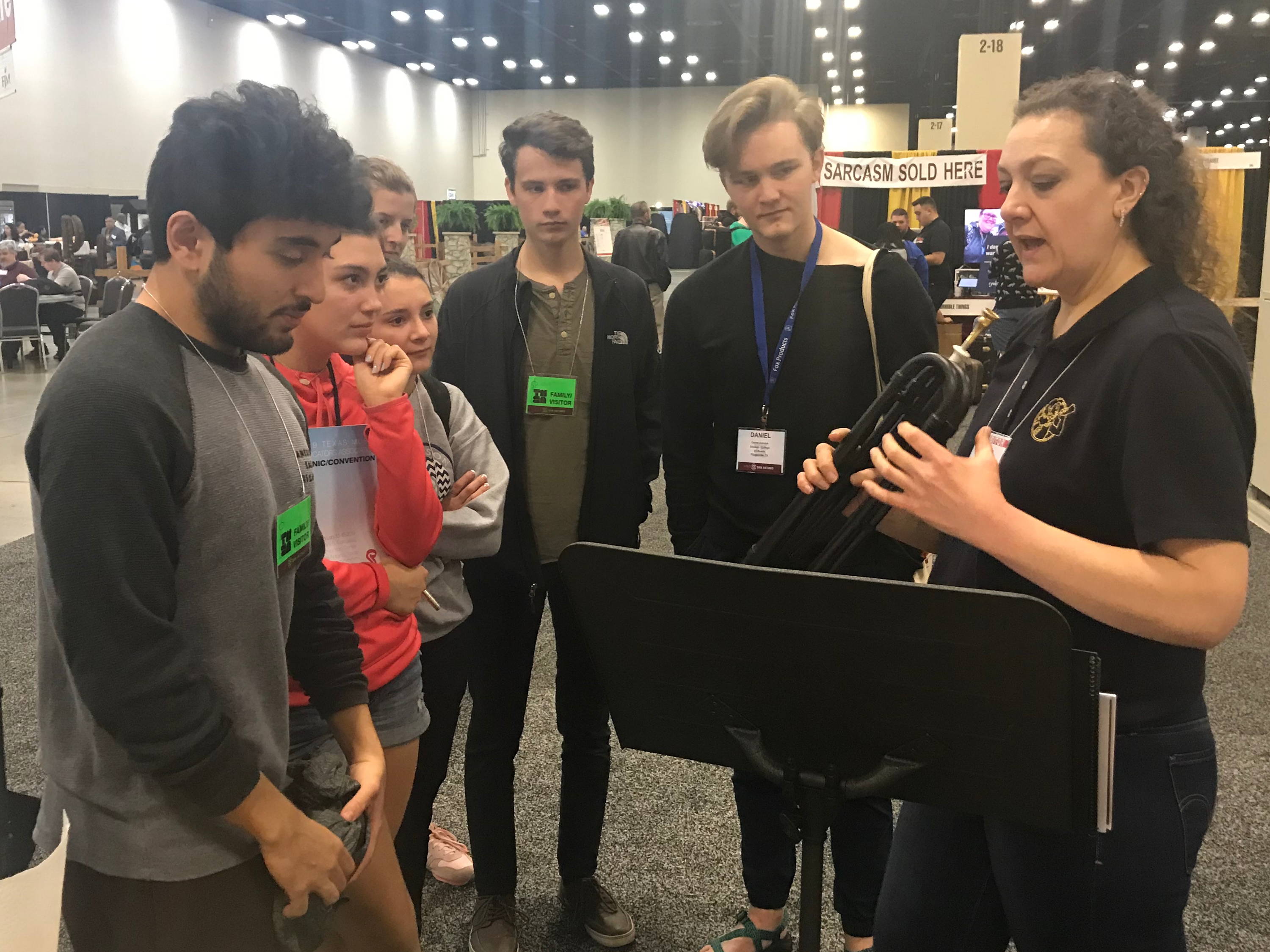 BfB Teaching Artist Anna Mayne explaining the curriculum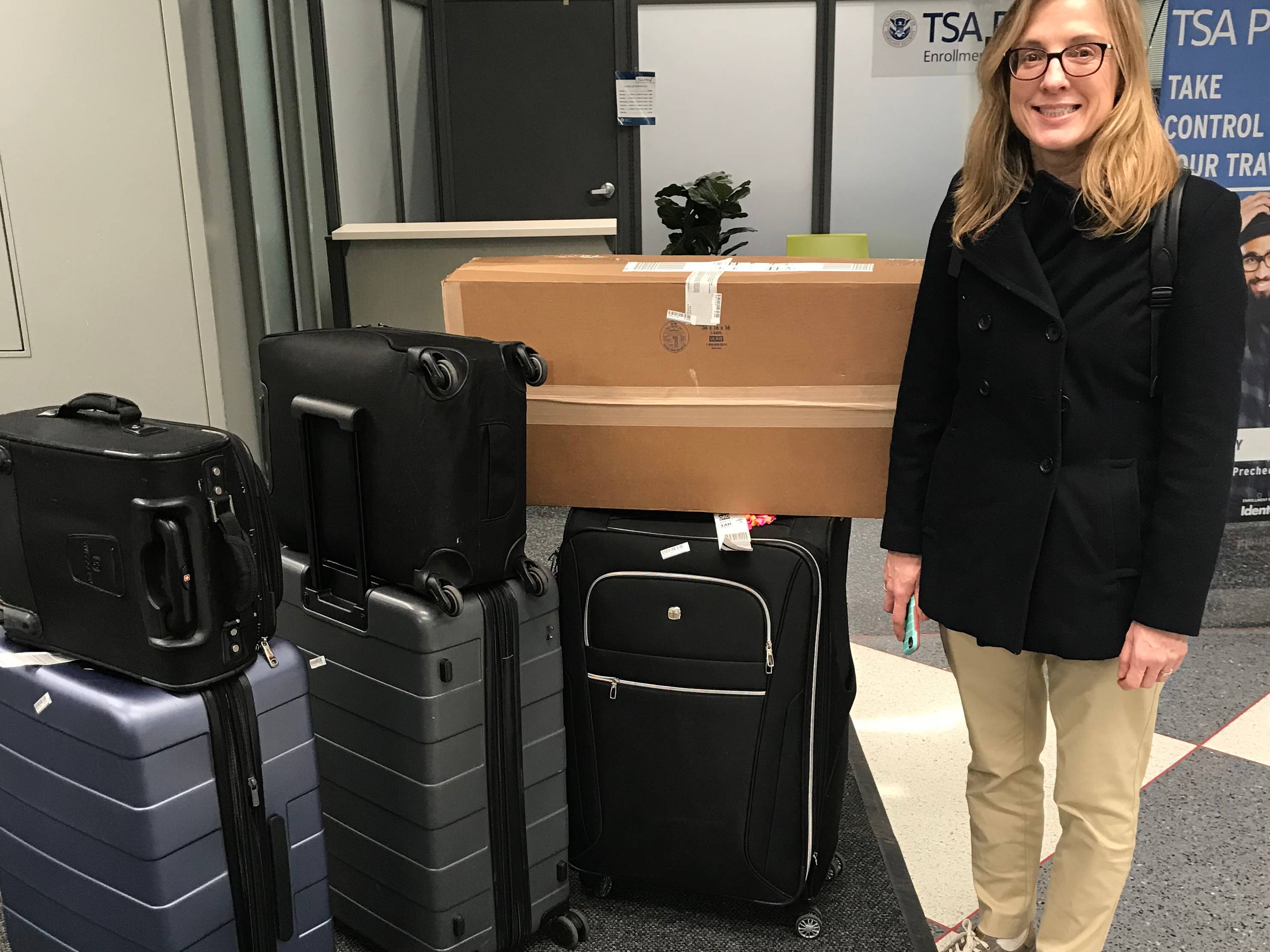 BfB author Kirsty Montgomery at the airport with the entire booth setup!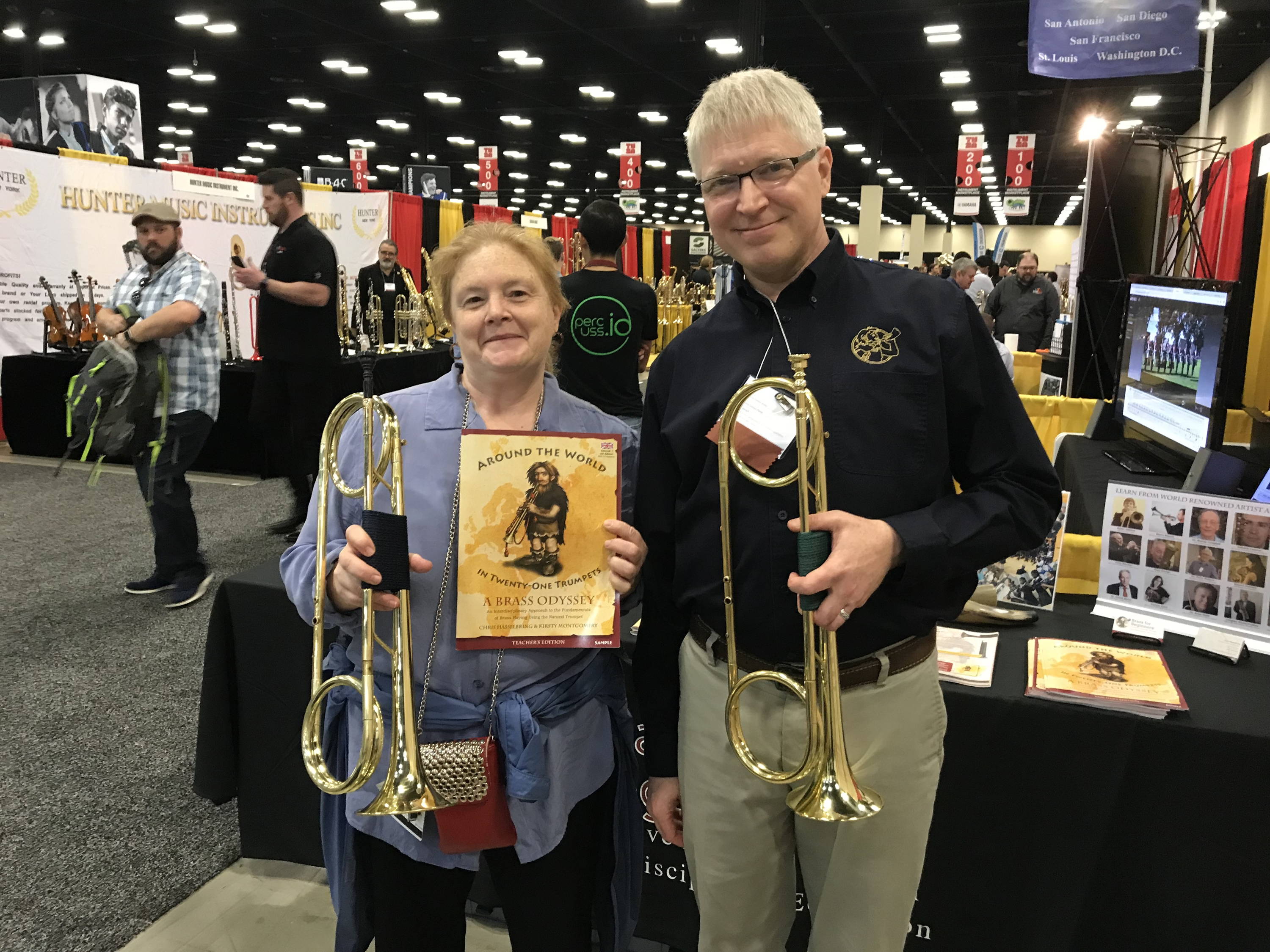 Trumpeter and educator Flora Newberry and BfB founder Chris Hasselbring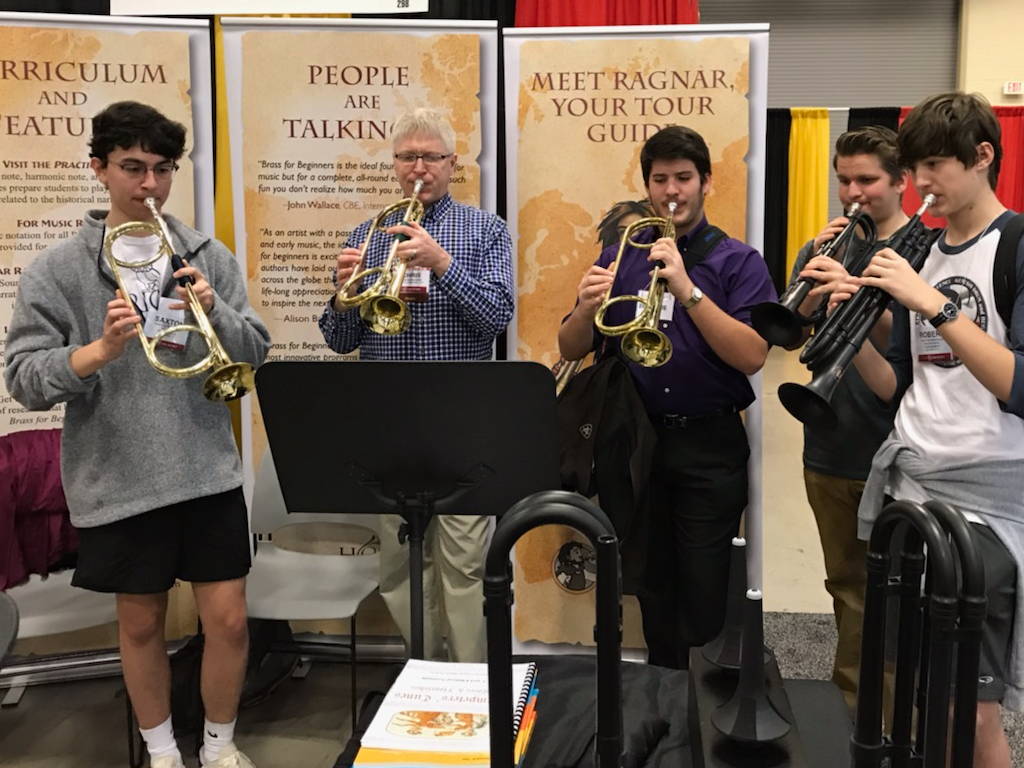 Discovering the harmonic series of the natural trumpet for the first time!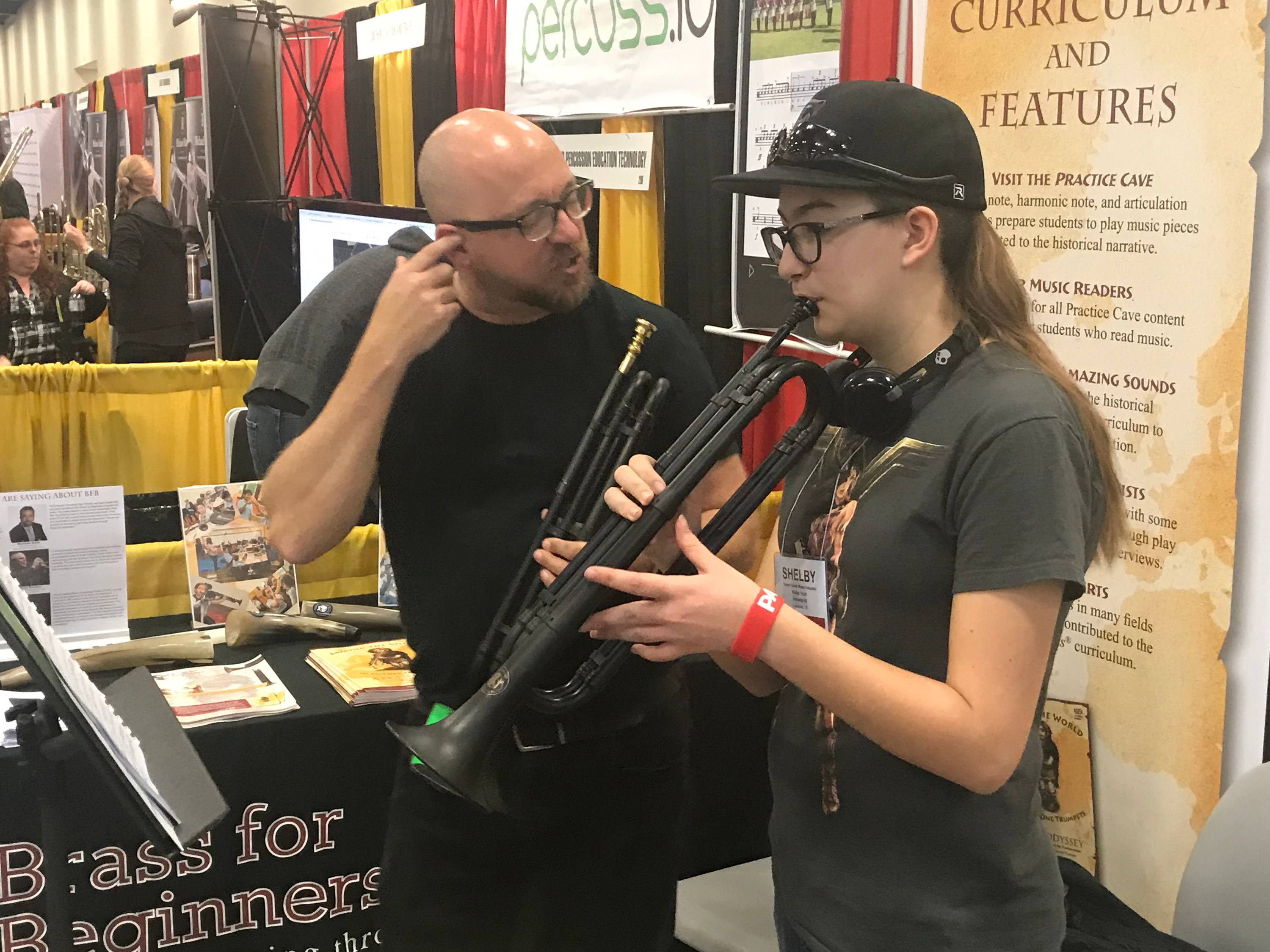 BfB Teaching Artist Shelby Lewis sharing his expertise with an attendee (coincidentally, also named Shelby!)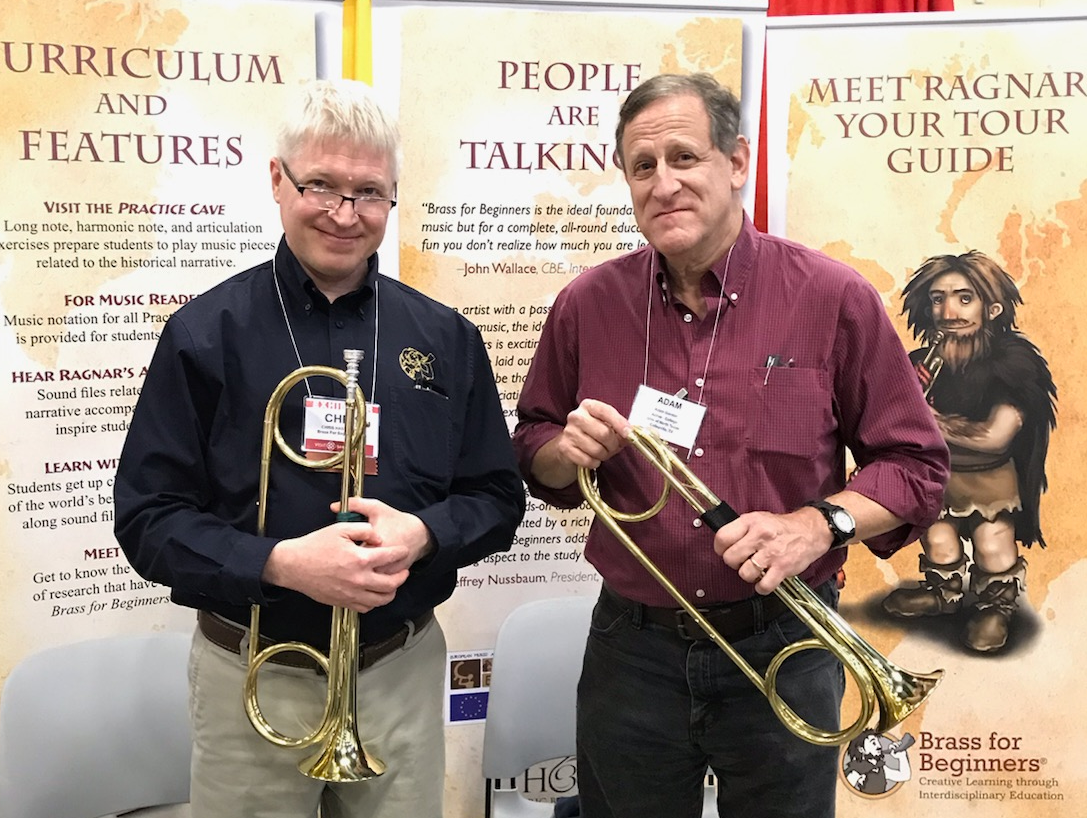 UNT Trumpet Faculty Adam Gordon trying out the BfB Baroque