We are pleased to announce that our UK partners at the Wallace Collection have just kicked off pilot programs in three London schools. These programs, called Discovering Brass, are supported by the London Music Fund in partnership with the Royal Academy of Music and the Havering, Brent, Barking & Dagenham Music Hubs. Many thanks to John Wallace, Tony George, and Clair Tomalin who designed and implemented these exciting programs. To learn more about the Discovering Brass partnership, click here.
Day One of "Discovering Brass"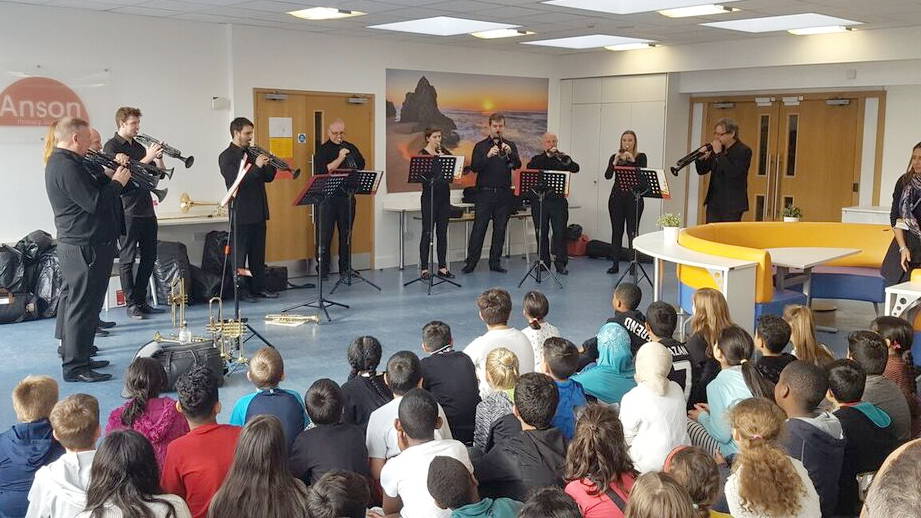 Demonstrating the natural trumpet...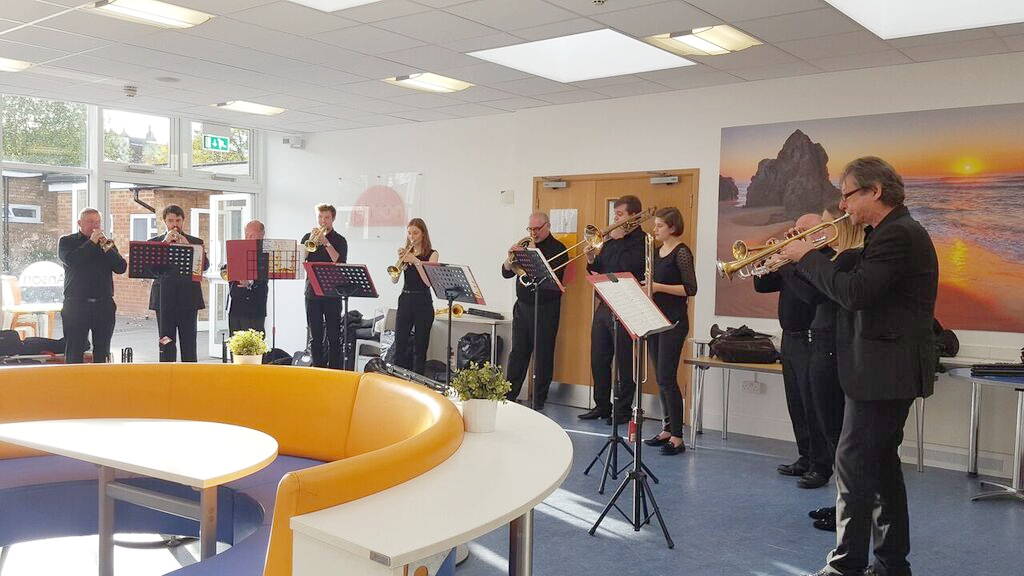 ...and how it relates to modern brass instruments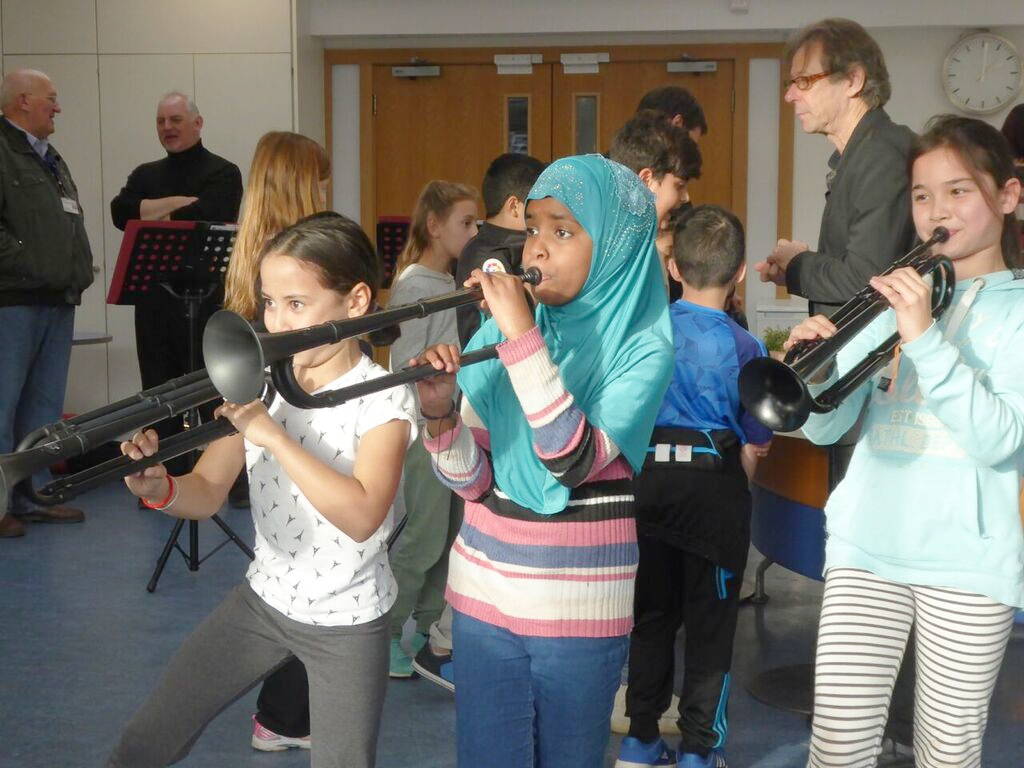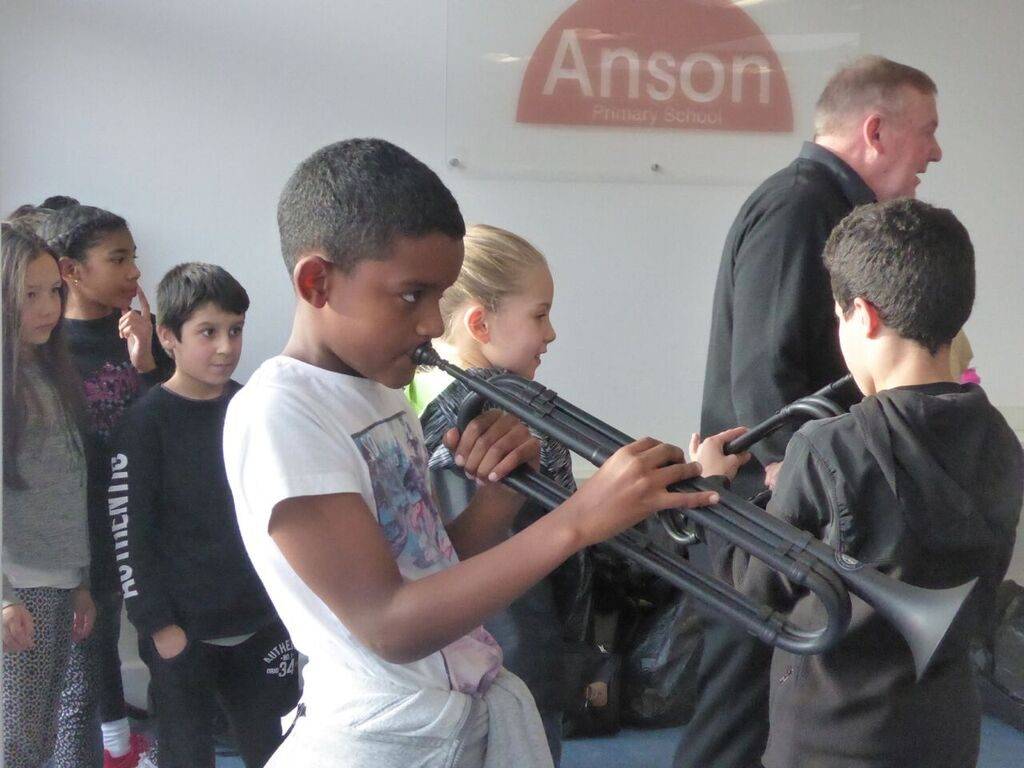 No distractions: just sound and the harmonic series!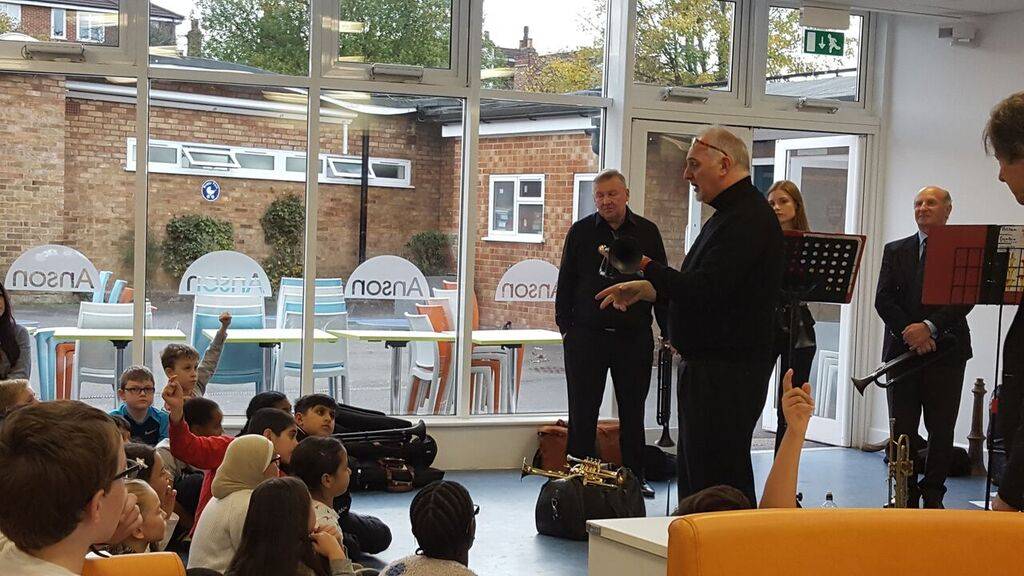 Head teacher Tony George inspiring students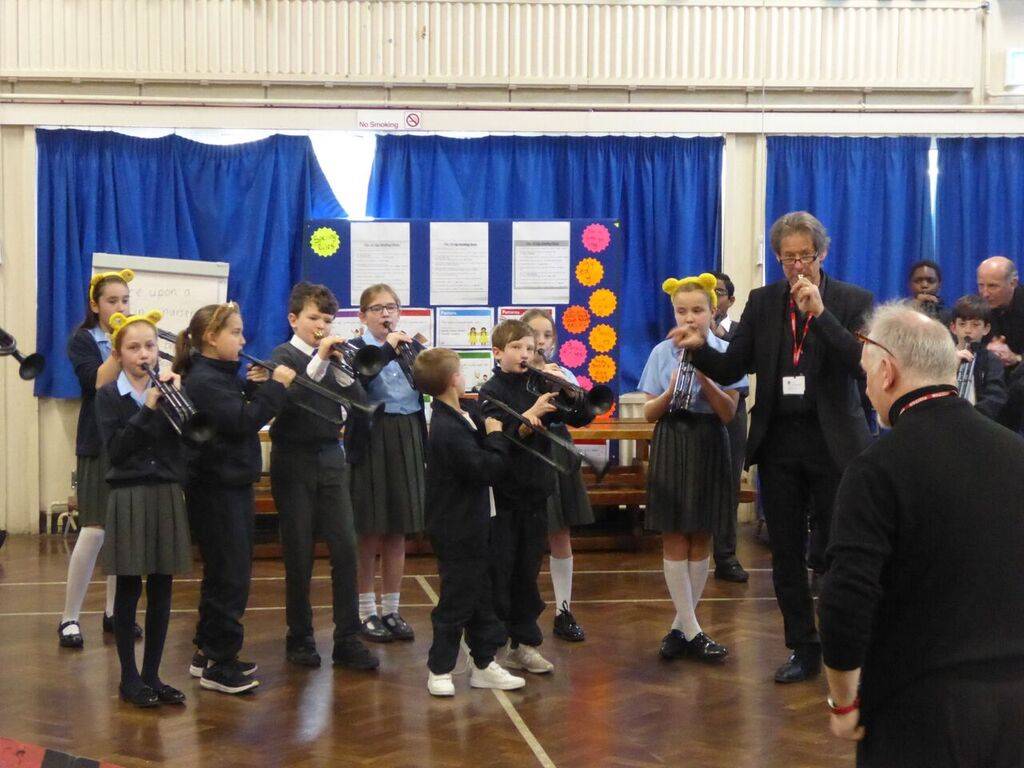 Learning the basics with John Wallace and Tony George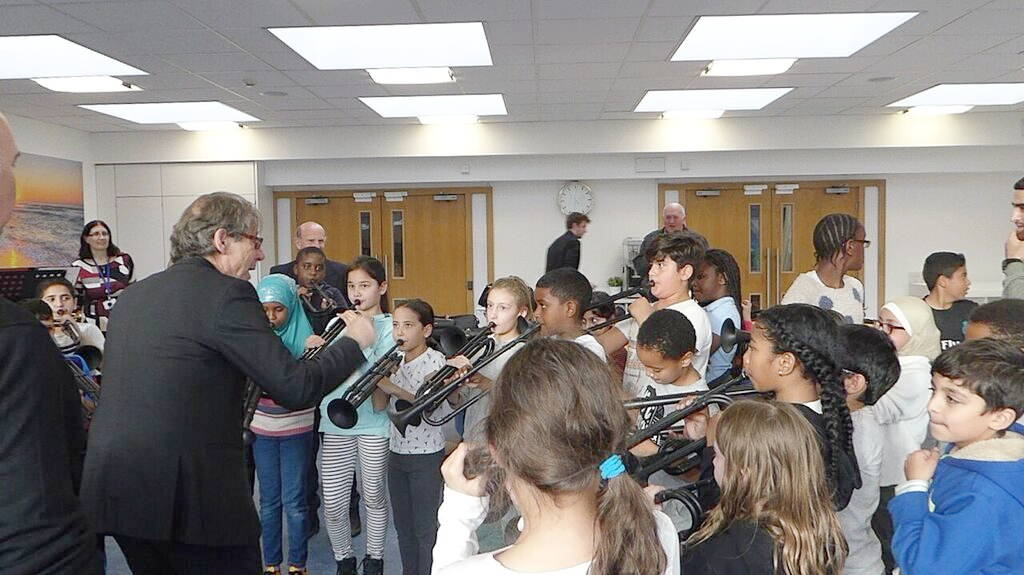 John Wallace directing a newly-formed trumpet ensemble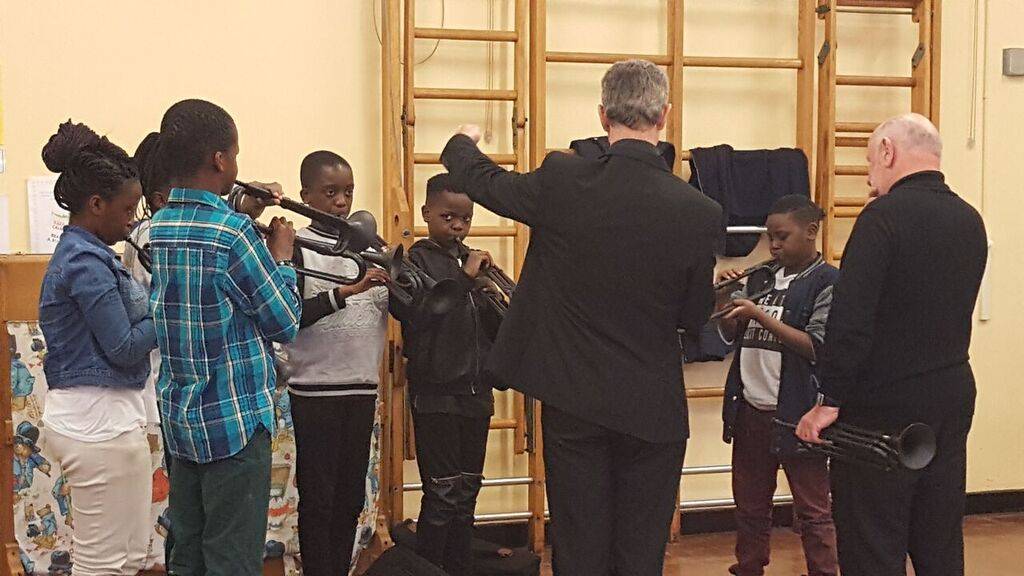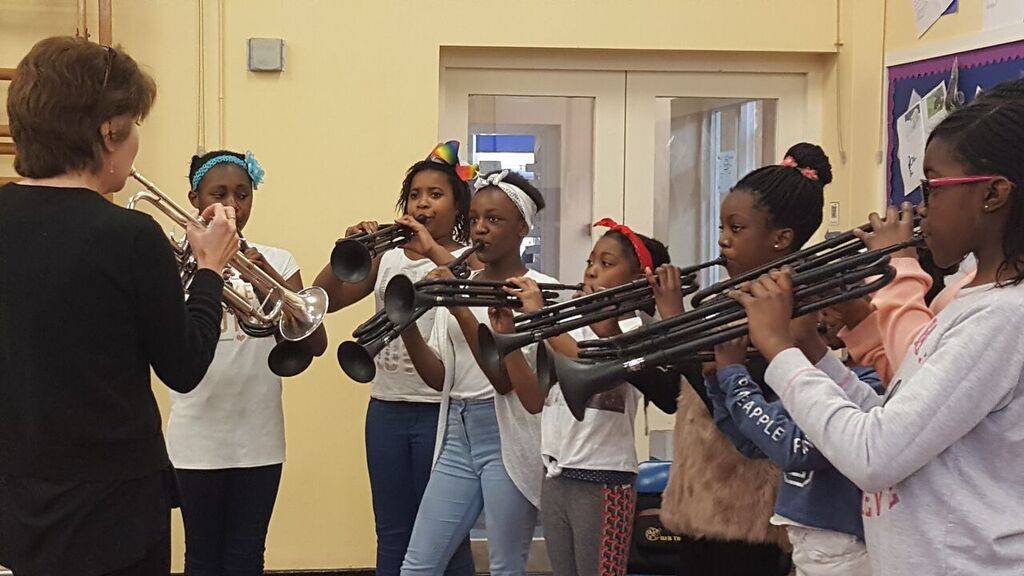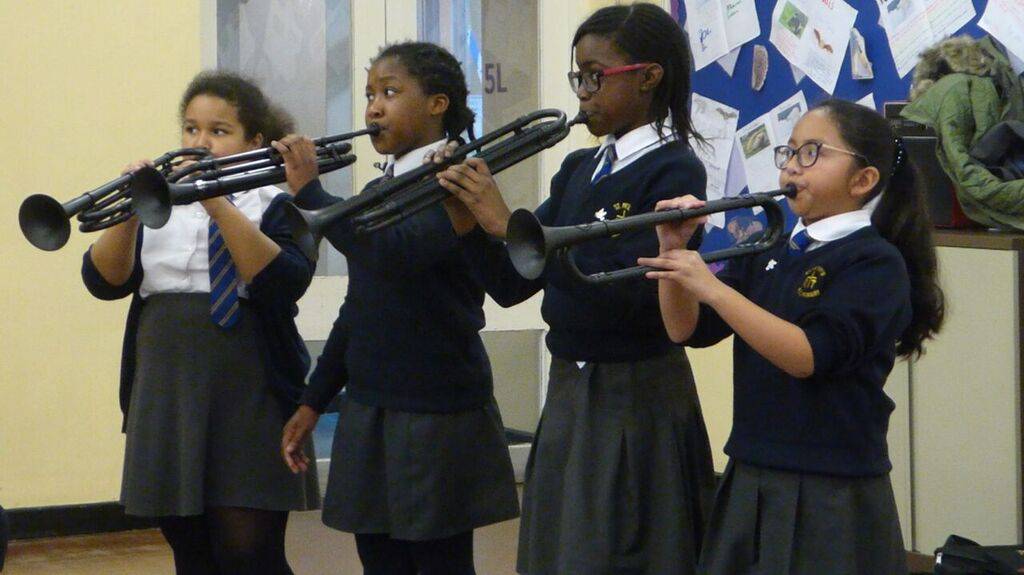 The Brass for Beginners®/Wallace Collection partnership started at the London Music and Drama Education Expo in February 2017 where the Chicago-based Brass for Beginners® team (Chris Hasselbring, Kirsty Montgomery, Jason Wyrwicz, and Tony Nuccio) traveled to the UK to present the Brass for Beginners® program in collaboration with John Wallace, Tony George, and Clair Tomalin of the Wallace Collection. Sharing Around the World in Twenty-One Trumpets and the BFB Natural Trumpet™  with attendees was a blast - it felt very much like our experience presenting at conventions in the US, where we have seen a thirst for something new and engaging amongst music educators. We were especially pleased to meet our editor-in-chief, brass scholar John Humphries, as well as Peter Holmes, one of the world's top scholars on ancient lip-blown instruments, who have both contributed in countless ways to the BFB curriculum. Leading up to the Expo, John Wallace was interviewed by "Music Teacher" magazine, the UK's premier music education publication, about our plans to bring Brass for Beginners® to the UK (read here). We are so thrilled to be working with these amazing people in our shared mission of revitalizing and increasing accessibility of brass education. Enjoy some pictures from the London Expo below, and learn more about our partnership with the Wallace Collection here.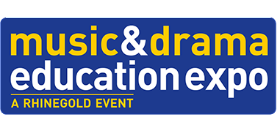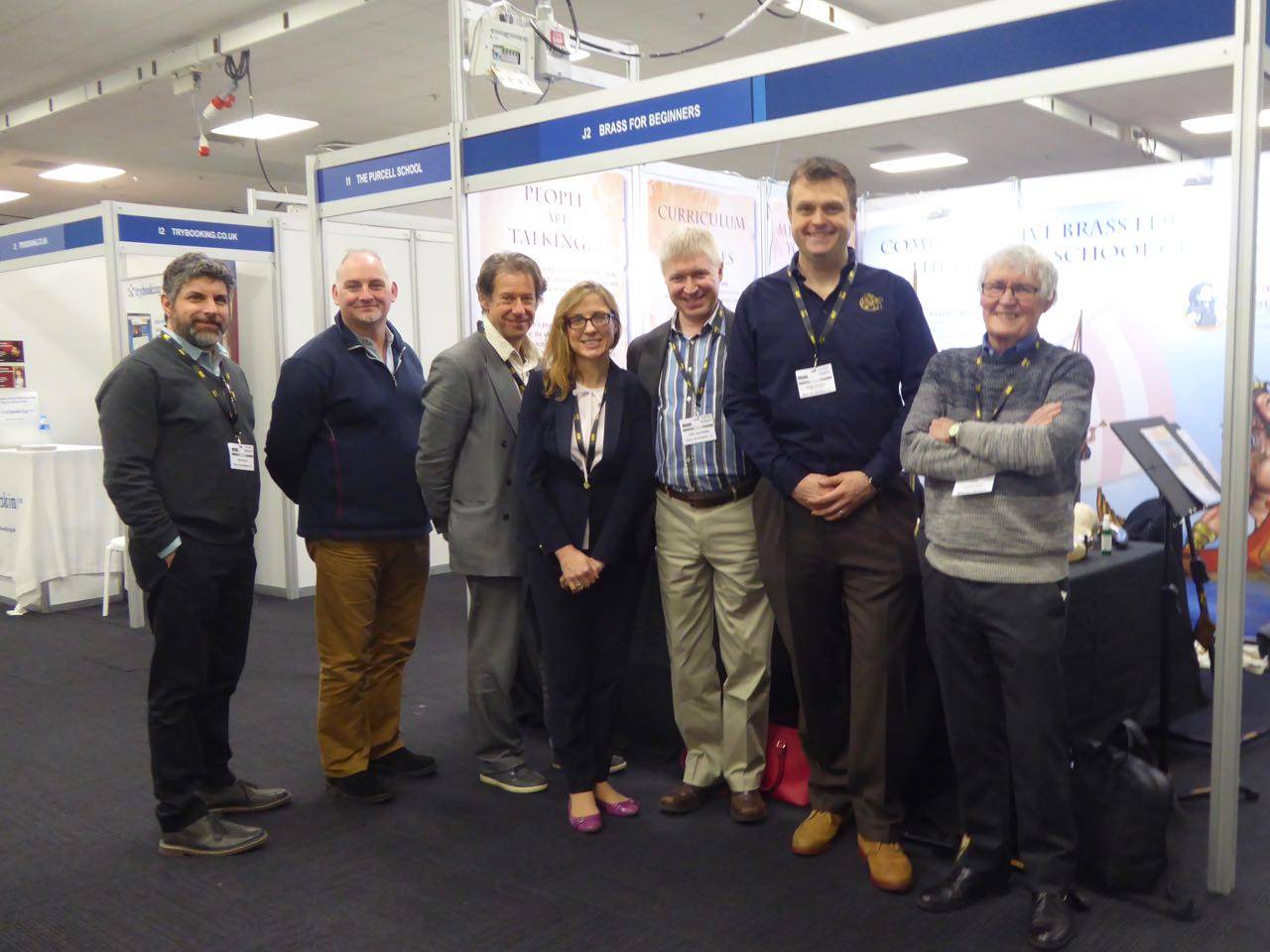 A New Partnership: Tony Nuccio, Tony George, John Wallace, Kirsty Montgomery, Chris Hasselbring, Jason Wyrwicz, Peter Holmes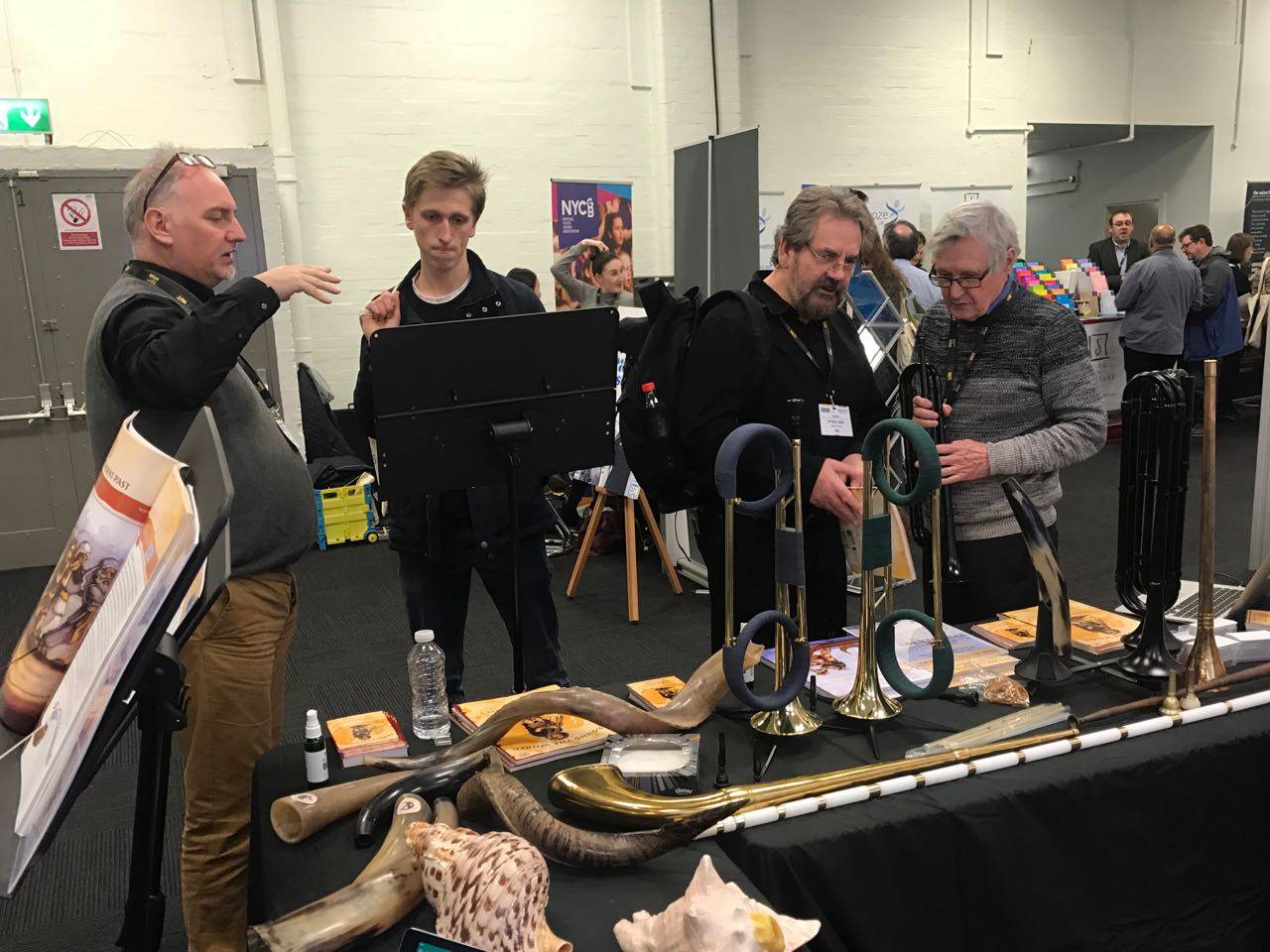 Tony and Peter discussing Brass for Beginners® with attendees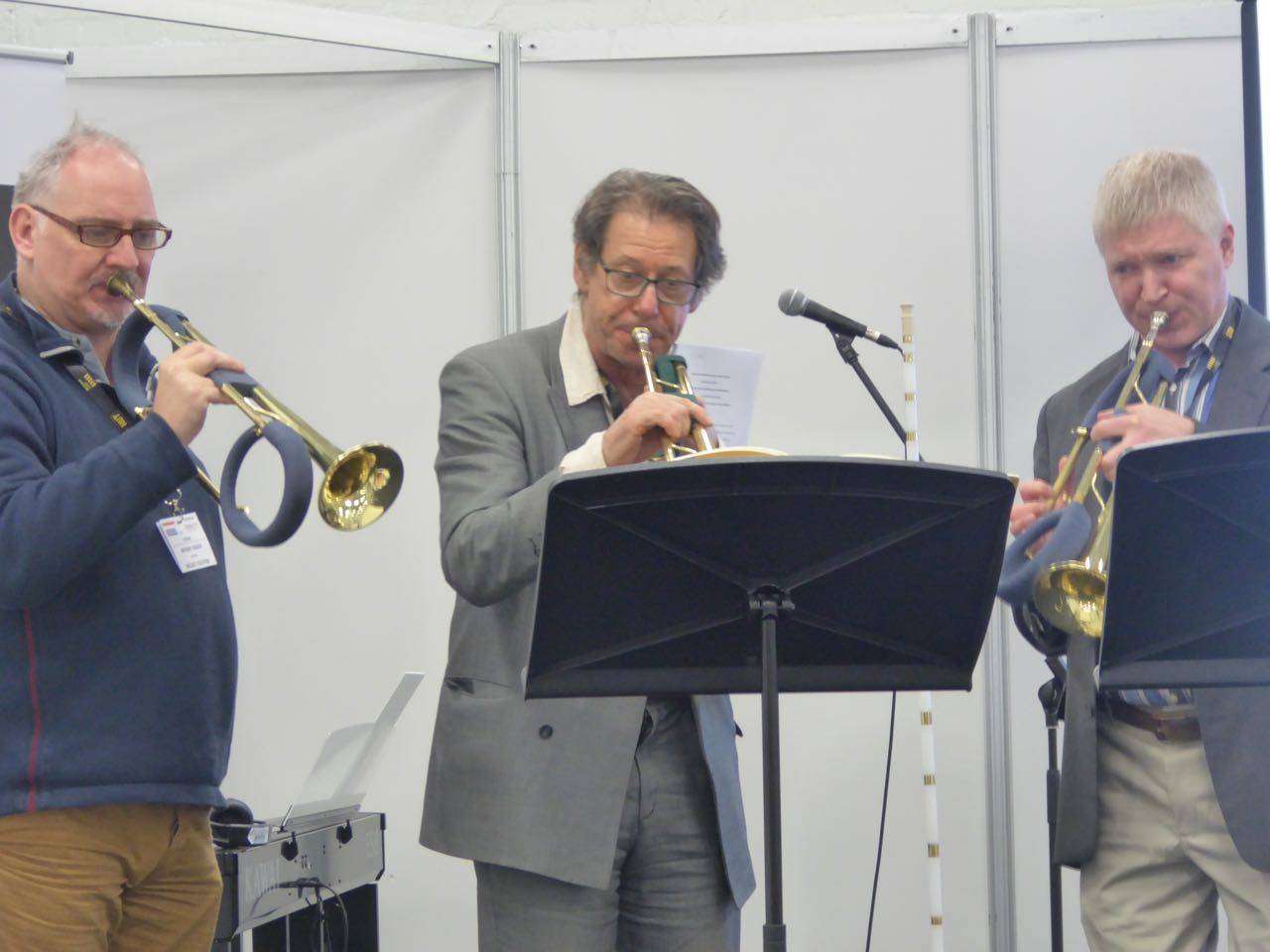 Tony, John, and Chris demonstrating the educational potential of the natural trumpet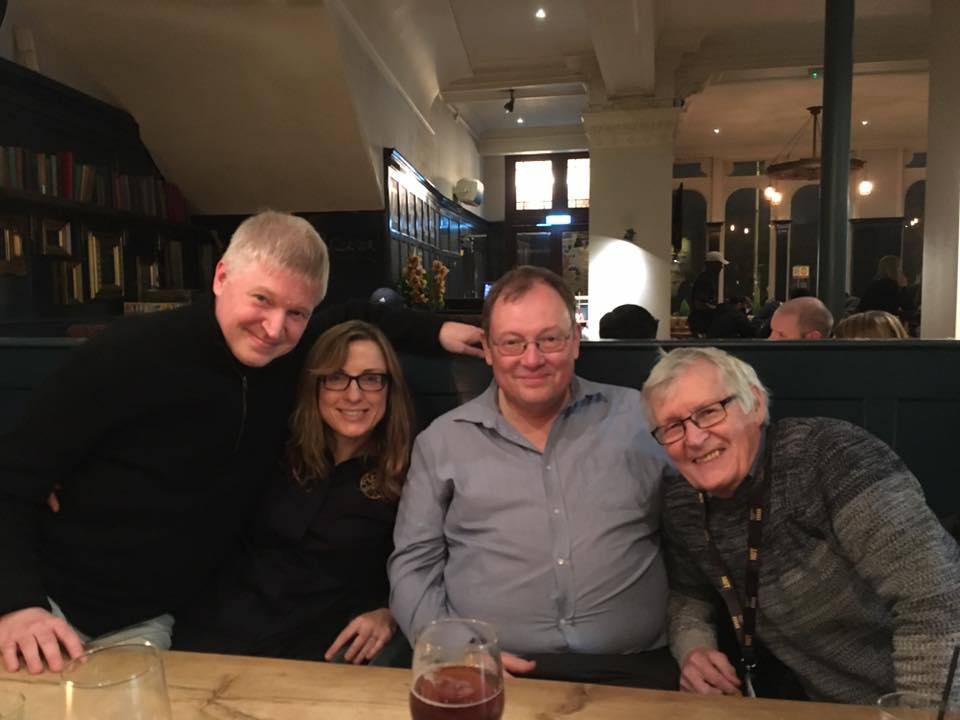 "Planning Session" with BfB Authors Chris and Kirsty, editor-in-chief John Humphries, and renowned scholar of ancient brass, Peter Holmes